Hey guys! Thanks for all the birthday wishes yesterday, and I had a very nice birthday.
About the contest: I'm
sorry, but I cancelled it, because only 1 person joined and I was told that I had to shut it down, due to being alike the person's contest as well.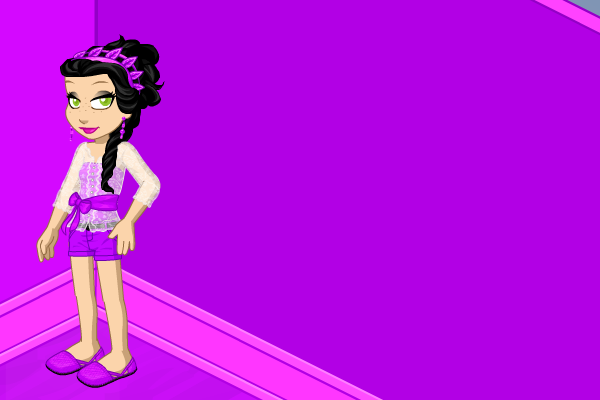 So today is outfit of the day, Yay!
And here is the outfit we're judging on.
Model: cherryberry949
Hair: Very Nice, it has so much detail to it. Like a Greek Goddess. It's really just.. stunning. Overall 10/10
Shirt: These are one of my FAVORITE blouses. The lace goes perfectly with it. What is don't like is that big bow hanging out.Overall 7/10.
Shorts: Eh, pretty simple. I think that it could be better. Kinda boring. Overal 4/10
Lastly: Shoes: I LOVE THESE SHOES! Some people just think it's plain and boring, But it is something. So beautiful. Overall 10000/10
So that's it for today guys! Wish me luck and see if I stay on this blog! :)
Bye!
-NicoleLoves-