Hey guys, it seems that there was a bit of a misunderstanding. I have gotten told that I haven't
calculated up to 5 posts. I'm not going to argue about this. So i'll just forget this never happened.
Anyways, HAPPY HALLOWEEN!!!!
Sadly, I don't celebrate halloween.
But anyways,
I went Party City.com
and found these BEAUTIFUL costumes.
I picked 2 of my favorite
costumes and here it is!
FIRST: MAD MINIONS!
OMG. This outfit is so adorable. I feel like i'm five again.
My favorite part of it is
the suspenders. Like bruh, those are some bomb suspenders.
I bet if anyone wears this tonight, everyone would want to talk about you, be you, and you'll just be the talk of the night.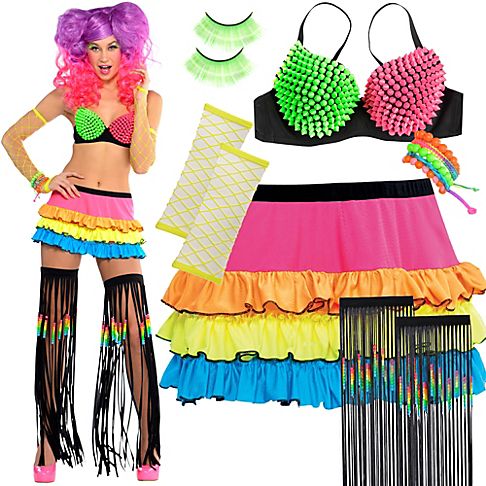 Next we have:
R
a
i
n
b
o
w
R
a
v
e
r
s
!!
Wow. Okay.
This costume is...
obviously bright.
Umm,
I think it shows it bit too much.
And,
where I am, it's pretty cold!
I don't think anyone would want to
be wearing a bikini on a 49 degree afternoon.
Lastly, my favorite part of this whole
outfit are the electric party fringe
leg warmers. Those are bomb.
Even Rickey Thompson w*ould wear that cause he's
so bomb.
So that's it for today guys! HAPPY HALLOWEEN!
Stay safe! - Nic
* NEW SIGN OF
PHOTO SOON*